Foundation Stage
Welcome to Early Years Foundation Stage at Blaby Stokes
The Early Years Foundation Stage is the curriculum your child follows from birth until the end of their first year in school. Here at Blaby Stokes we believe that Early Years provision should prepare children for their school life and equip them with the skills they need to be successful learners.
We place great emphasis on building strong, secure relationships with all of the children in our care, our carefully planned transition period into school ensures that every member of staff knows each individual child joining the school community and the children feel safe and settle into school life quickly.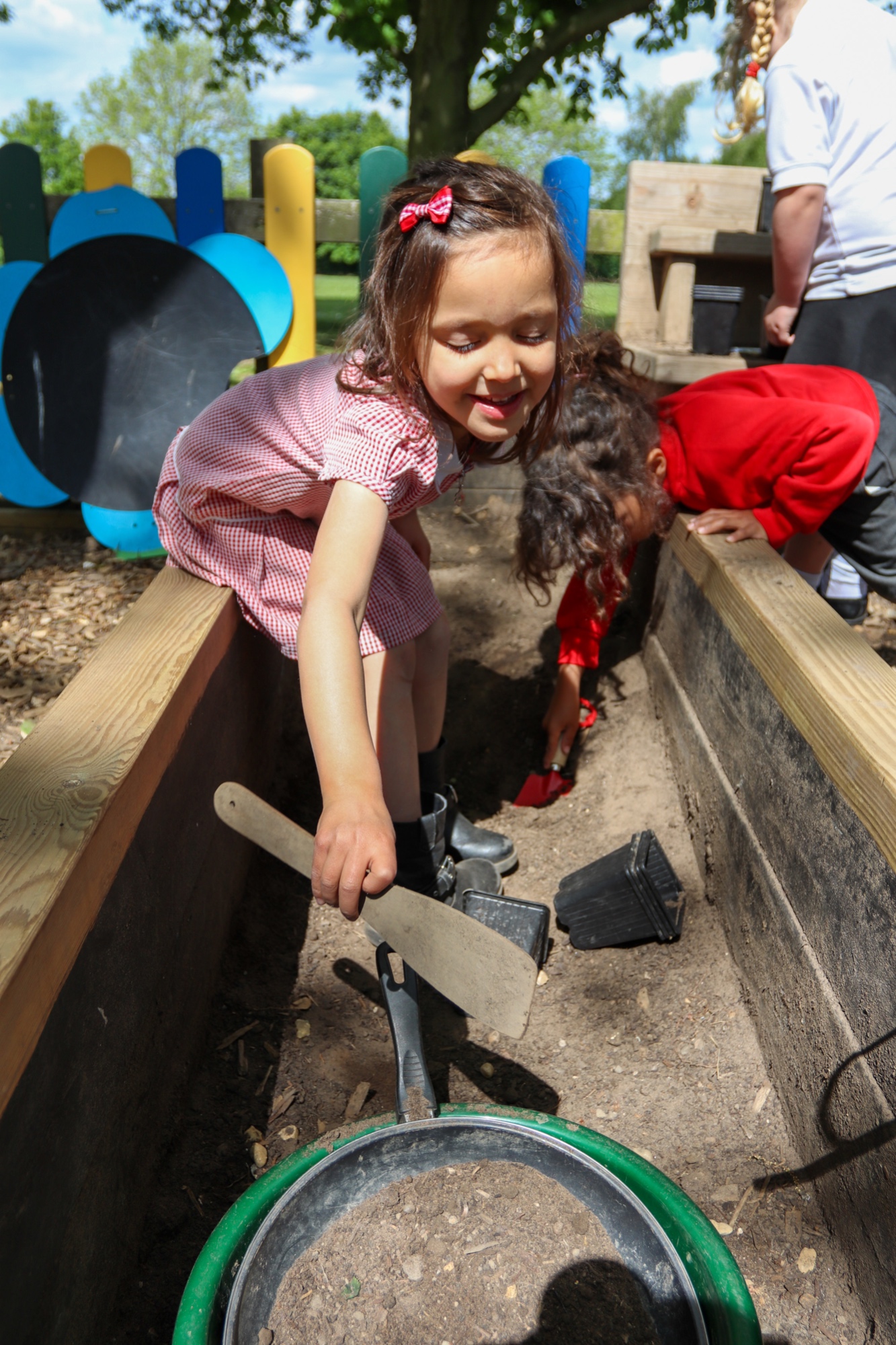 Children in the Early Years Foundation Stage are taught using the EYFS framework with an emphasis on developing key skills, knowledge and understanding through direct teaching and structured continuous provision. We develop children's independence, confidence and social skills through carefully planned opportunities that build upon children's strengths and needs, fostering key learning skills in every child such as curiosity, confidence to explore, and resilience. Children explore, play, investigate and create in an environment that enables independent learning, alongside more formal adult led teaching. The adults also spend time interacting with and observing the children to plan for next steps in order to move the children's learning on. The Early Years Foundation Stage Curriculum is full and varied.
We plan for learning in all seven areas of the EYFS curriculum.
Personal, Social and Emotional Development
Physical Development
Communication and Language
Literacy
Mathematical Development
Understanding of the World
Expressive Arts and Design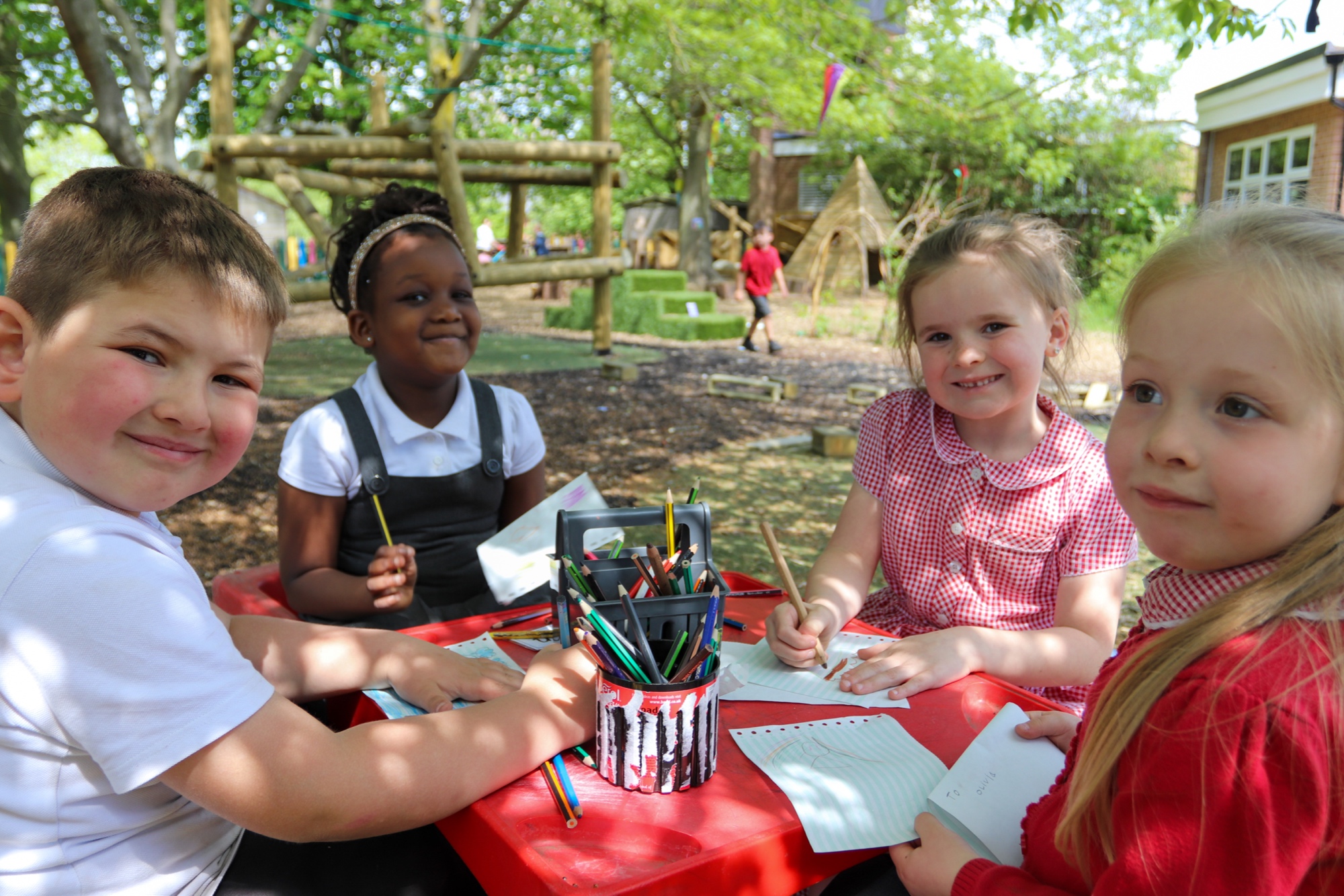 Learning takes place inside and outside whatever the weather! We make full use of our specially designed outside area, which includes a water wall, stage, story-telling chair, mud kitchen, tee-pee 'Camp Stokes' clamber stack much more.
Our partnership with parents means that parents have the opportunity to work closely with our Early Years practitioners to support children's transition into the setting. We would like parents to feel secure in the knowledge that their child is well cared for and happy at school.
Our parents are welcome to be actively involved in their children's learning in school and are able to share learning experiences through volunteering and parent workshops. We recognise that parents are the first educators in children's lives and value contributions to judgements about children's development. We use this information to support our assessments and share information about what children need to do next to develop and thrive.